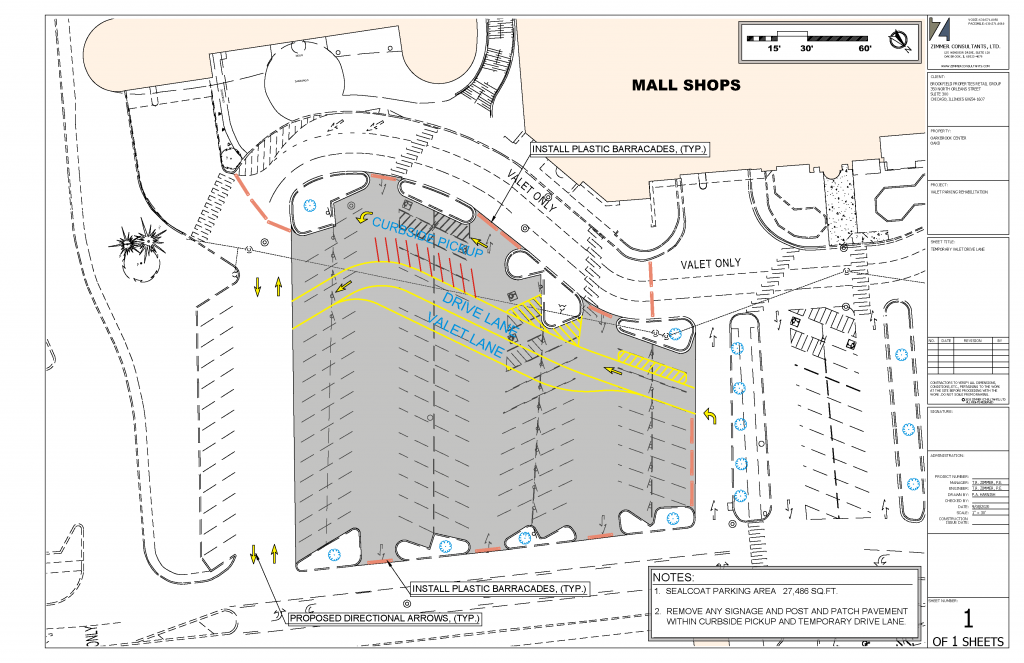 The current success of curbside pickup is likely to see increased traffic during the upcoming holiday season. Zimmer sees growing traffic congestion as a possibly and the necessity to separate normal mall traffic circulation from curbside pickup will increase during the season. We have expansive experience in parking optimization design which correlates to curbside pickup layout and, sometimes, improving valet parking areas which we proposed in the above Figure.
Zimmer can quickly provide your mall team with a schematic to give to your local striping contractor for implementation. Alternatively, since we know most national and local contractors, we can accomplish this for your team.
Please contact Zimmer at (630) 571-0050 or info@zimmerconsultants.com to discuss your specific situations.
Zimmer Consultants Image