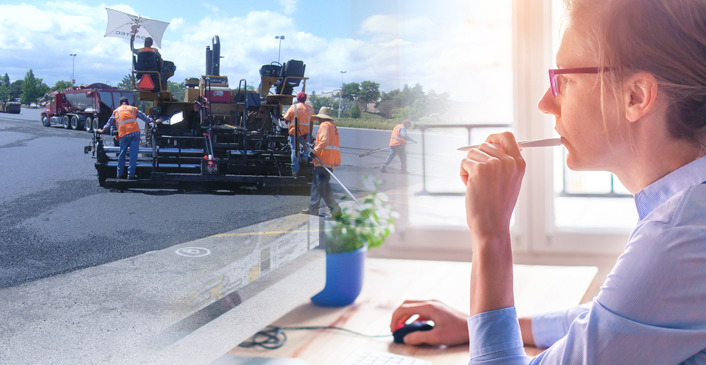 Zimmer Consultants Background
Zimmer Consultants specializes in all aspects of pavement consulting; including design, management, maintenance, and rehabilitation. We provide comprehensive civil/pavement engineering services for property owners and managers.
The company was started by Thomas Zimmer in 1988. Tom wanted to combine his expertise in pavement maintenance & rehabilitation with the challenges of working with clients throughout the United States. Over the years, Tom has advanced the study of pavement rehabilitation & maintenance and created management reporting mechanisms that allow clients to maximize the value of their assets.
Today, our staff works almost exclusively with commercial real estate properties to extend the performance life of pavements. Customer safety, site & pavement appearance, accessibility issues, tenant relations, capital & common area maintenance budget pressures, parking shortages, and contractors are issues we deal with every day.
The company is headquartered in Oak Brook, Illinois, between two Chicago hubs: O'Hare International Airport and Midway Airport. Our location offers maximum travel flexibility so we can be there for our clients when needed.
Thomas R. Zimmer, P.E. Biography
Tom has more than 30 years of experience in pavement research, design, management, and consulting. Tom earned his B.S.C.E. and M.S.C.E. degrees from the University of Illinois, Department of Civil and Environmental Engineering, Urbana-Champaign.
Tom began his professional career as a staff engineer for ERES Consultants, where he presented courses on pavement rehabilitation techniques, operated a falling-weight deflectometer and he helped implement the first ever PAVER management system installation at the Great Lakes Naval Training Center. He was a project leader for the pavement design of the ramp and alert area at McConnell Air Force Base and for the ramp rehabilitation at the Boeing Commercial Airplane facility in Wichita, Kansas.
After earning his professional engineer's license, Tom was named Vice President, Operations, for INFRACON, Infrastructure Management Consultants, where he headed dozens of PAVER installation projects at military facilities worldwide. He fulfilled a lifelong dream when he started Zimmer Consultants in 1988. Since then, the firm has helped hundreds of clients, including America's largest shopping centers and REITs.
Tom has presented seminars on parking lot maintenance and rehabilitation at the International Council of Shopping Centers (ICSC), University of Illinois, the American Public Works Association, the American Council of Engineering Companies, and the Transportation Research Board.
Tom is licensed in 26 states and is a member of American Society of Civil Engineers and the National Academies of Science Transportation Research Board.