We have made posts about a streetscape product called StreetPrint XD, a solid plastic sheet (thermoplastic material) melted into a pavement surface. There is a similar product called DuraTherm. It is a preformed thermoplastic material that is inlaid into imprinted asphalt and heated in place using infrared heaters. When installation is finished it lies slightly below the asphalt surface, where it is protected from wear and, in northern climates, protected from snowplows.
From DuraTherm's website, "An infrared pavement heater softens the existing asphalt. Wire templates are pressed into the surface to create the imprinted pattern. Pre-cut sections of DuraTherm are set into these impressions. The specialized heater is used again to bond the material to the asphalt surface."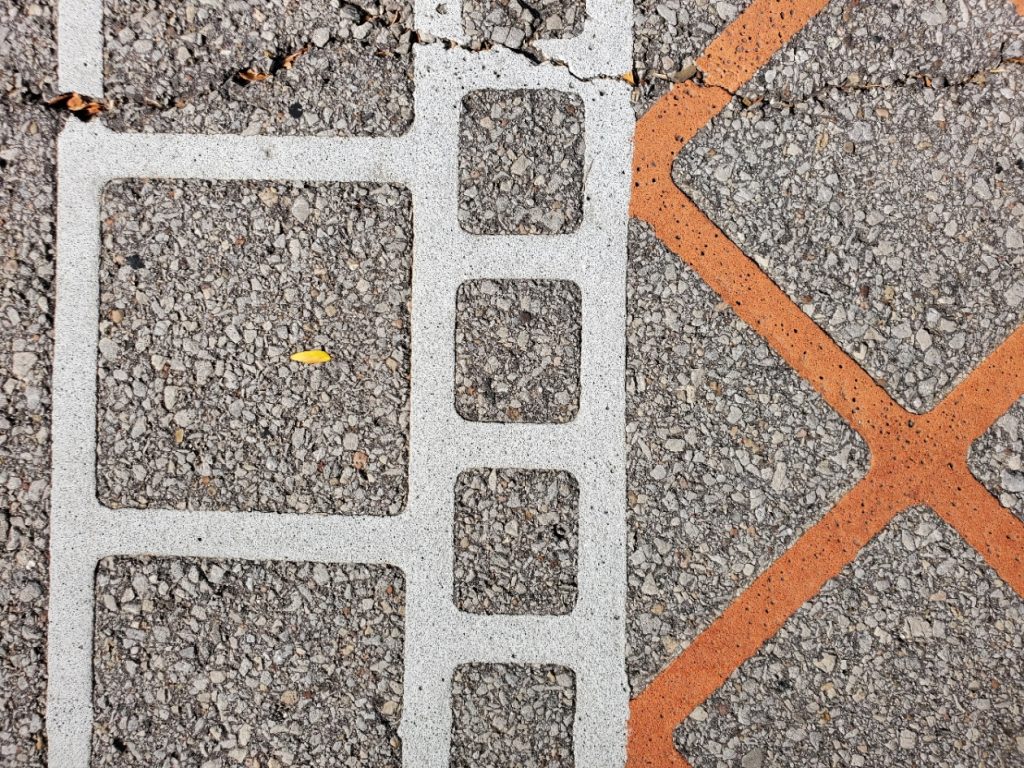 "DuraTherms design flexible and durable thermoplastic system is cost effective and easy to maintain. It is famous for its ability to allow community branding elements into streetscapes and urban redevelopment projects: creating highly visible pavements. DuraTherm is also ideal for pedestrian channelization and crosswalks."
The Zimmer photographs are taken of a five-year-old installation in Chicago. The pavement surface has aged and cracked but the thermoplastic grid is in good shape. If you regularly seal coat your pavements, the DuraTherm crosswalk would have to be blocked out and not sealed.
Zimmer Consultants photographs