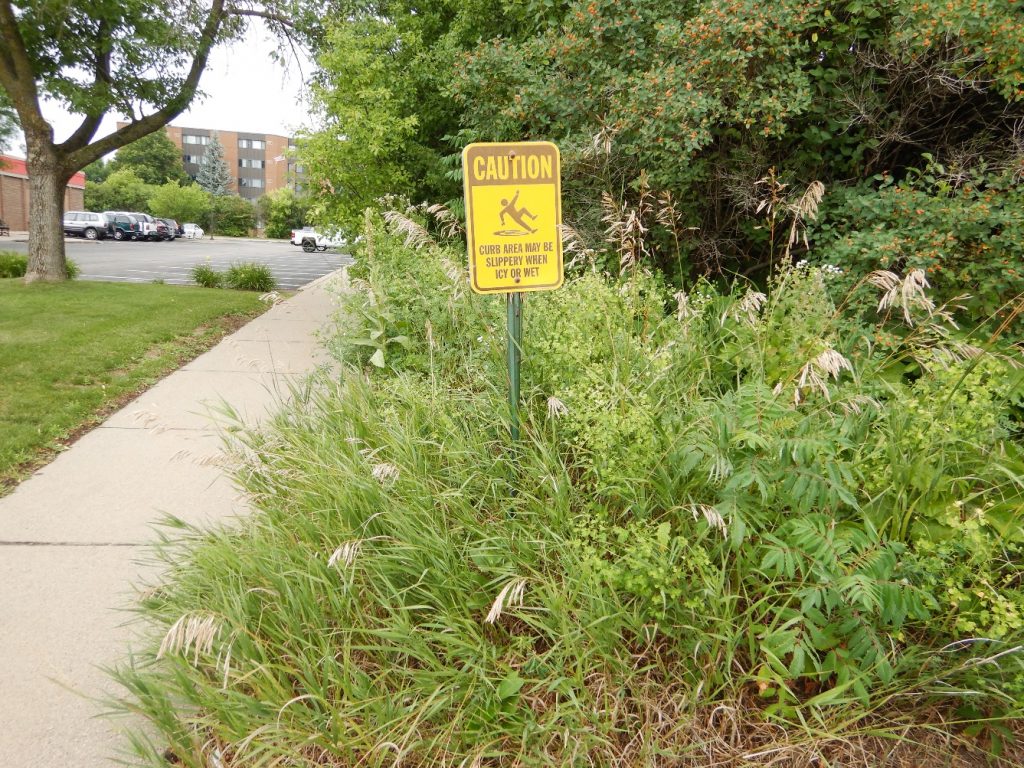 On a recent property inspection, I captured this sign and sidewalk. Fortunately, it's not on our client's property. But seriously, the time and effort gone into having this sign fabricated and installed should have been spent on correcting the described slippery sidewalk conditions.
This property owner clearly has running slope and surface texture issues. A new sidewalk with proper slope and landings with a harsh broom texture finish would likely solve the problem.
We are not lawyers but it does not seem that advertising a life-safety issue is a best practice.
Zimmer Consultants photograph