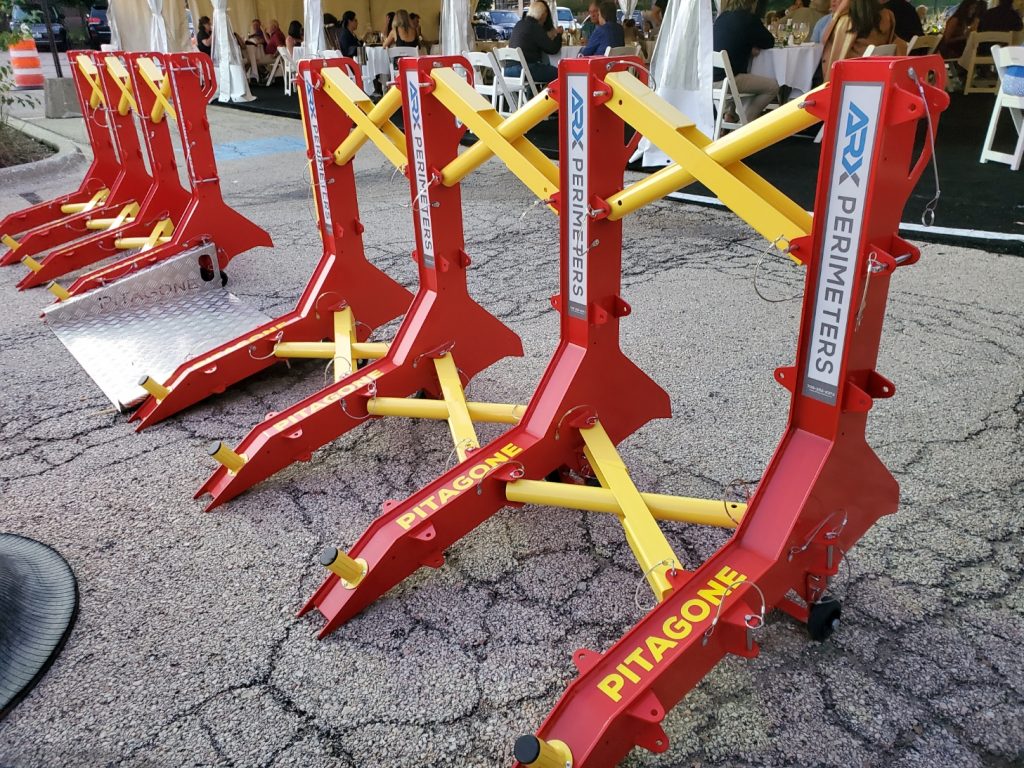 I was at dinner (outside because of Covid). The restaurant had a unique barrier to protect the dining tent. It is a portable vehicle barrier from Pitagone and distributed by ARX Perimeters. It is a product from Belgium and appears to be bad ass.
It may be a solution for specific situations where moveable vehicle barriers are necessary.
Photograph from Zimmer Consultants, video from Pitagone Threat Management.